We are delighted to premiere a new website for Mountain Playhouse! The new site is responsive, meaning that it will look and work great on mobile phones and tablets as well as desktop computers. We've simplified the navigation, which hopefully makes it easier for you to find what you're looking for — and the overall look is much cleaner and more appealing. We also hope to keep you up-to-date on what's going on here at the theater through this blog, where we can share theater news, backstage stories and much more.
In addition, our e-newsletter has been moved to a mobile format as well, so that e-newsletters will be much easier to read on mobile phones.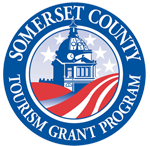 The new site and e-newsletter was made possible by the Somerset County Tourism Grant Program, and has been developed by Prime Design Solutions. Thanks for visiting!