Mountain Playhouse Sponsorship Opportunities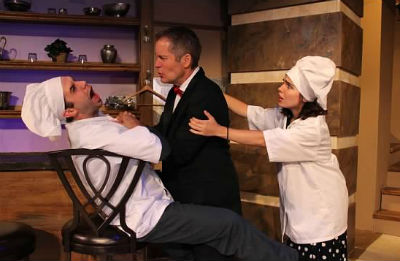 We can give you 25,000 reasons why becoming a Playhouse sponsor will benefit your business: Our Audience!
Each season, we welcome approximately 25,000 visitors to the theater. Let us introduce your business to each of them!
The Mountain Playhouse is:
A Professional Equity Theater (we hire union contracted professional actors and musicians mainly from NYC– not community theater).
A 501 (c ) 3 Nonprofit Organization (since 1998)
An Irreplaceable Cultural Resource now in its 77th consecutive season of live summer stock theater, welcoming an average of 25,000 visitors in each
6-month season.
An Important Educational Resource providing a first-experience of the performing arts to more than 4,5000 students from 11 school districts (2015).
Why We Need Sponsors
Producing live professional theater is a very costly endeavor – with expenses including:
Actors', Directors', Producer's & creative staff's salaries and full benefits
Production costs – theater rental, props, sets, costumes, lighting, sound, utilities, maintenance
Box Office operations and technology expense
Administrative & Management Staff Salaries
Marketing & Advertising
Rights and royalties
Although we have increased our ticket sales by 18.6% in the past two seasons, our ticket revenue still only covers approximately 63% of our annual expenses, making it imperative to garner support from foundations, individual donors and community-minded BUSINESS SPONSORS such as YOU!
How will Sponsorship Benefit your Business?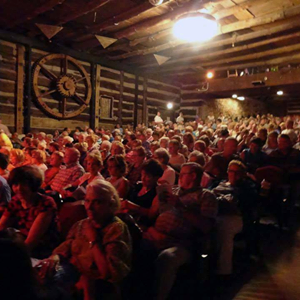 By supporting the Mountain Playhouse, Your Business will:
have a visual presence and exposure to 25,000 regional residents who are mainly affluent, active and receptive.
be invited to entertain clients, prospects and employees with complimentary sponsor passes.
create goodwill and trust by partnering with and supporting a culturally-reputable brand.
have the opportunity to directly connect with our audience, depending on your level of sponsorship.
be promoted weekly to our nearly 10,000 member email subscribers.
be featured on our website, in advertising and social media campaigns.
Let us know how we can put together the right package to spotlight YOUR BUSINESS!
Contact:
Patty Carnevali
Phone 814-629-9220, ext 118
Email patty@mountainplayhouse.org